Where to Score an Insta Ready Wreath this Holiday Season
The holiday season is upon us and what better way to usher it in than a beautiful wreath to greet you at the front door. With workshops, delivery options, and a host of local florists to choose from, here are a few top picks to up your wreath game this year.
*This post contains affiliate links and I will be compensated if you make a purchase after clicking on my links, click here for our full policy and disclosures. All prices are at time of publication.
Get it Delivered
Choose from modern or more traditional designs with this Mission-based florist's generously sized wreaths.
$85, Harvest Wreath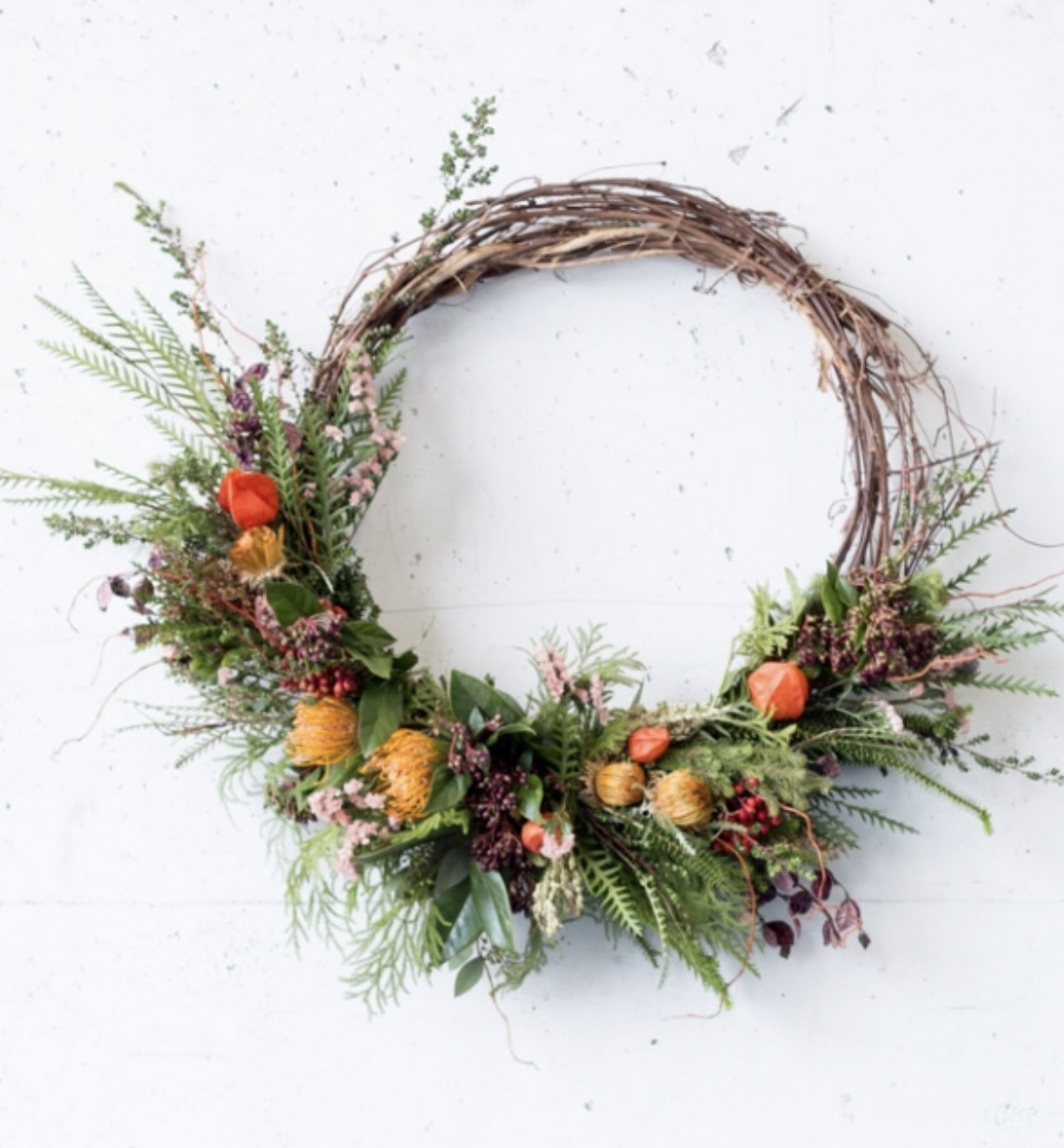 With their asymmetrical designs that incorporate "bits and pieces" of seasonal goodies, I've got a bit of a crush on Farmgirl Flowers' aesthetic.
$120, Harvest Wreath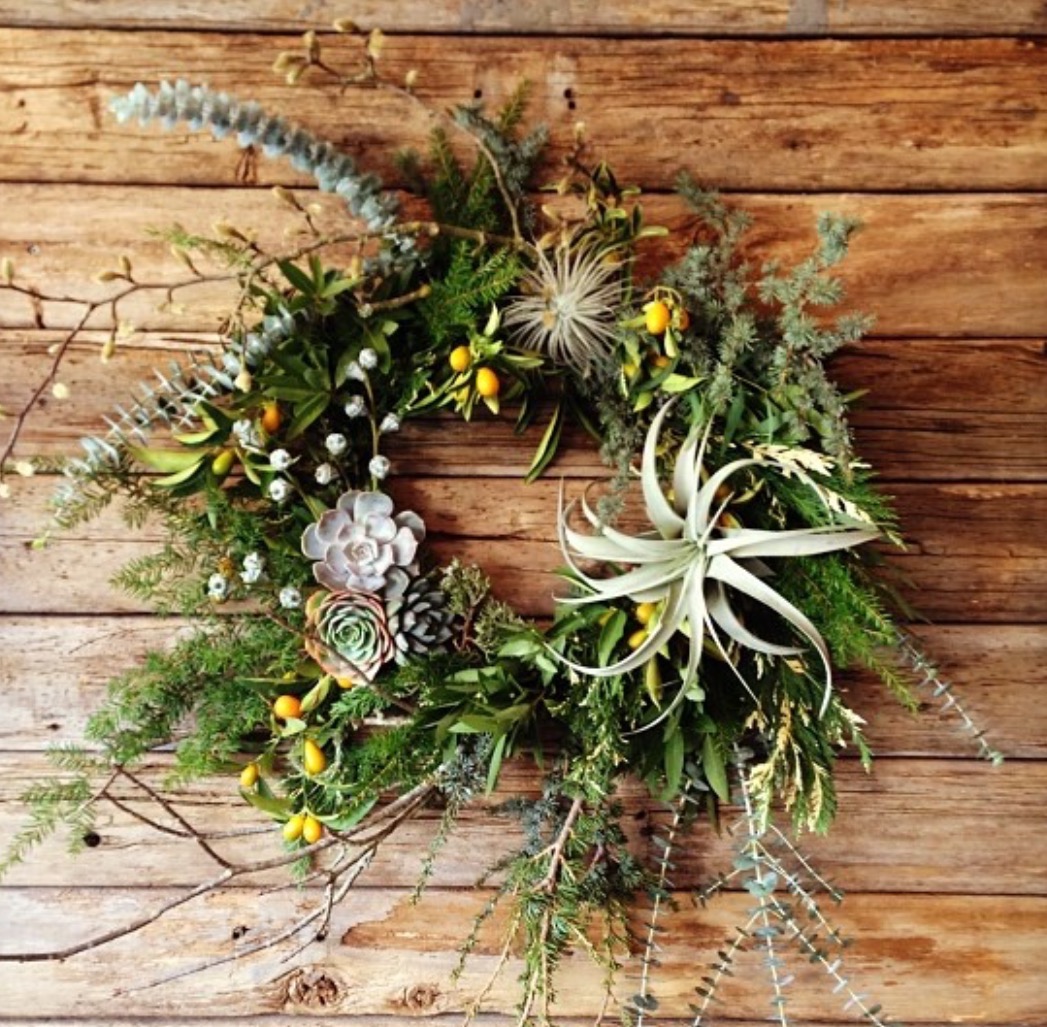 Create a beautiful half moon shaped wreath using non-traditional materials such as succulents and air plants.
$165, on 12/9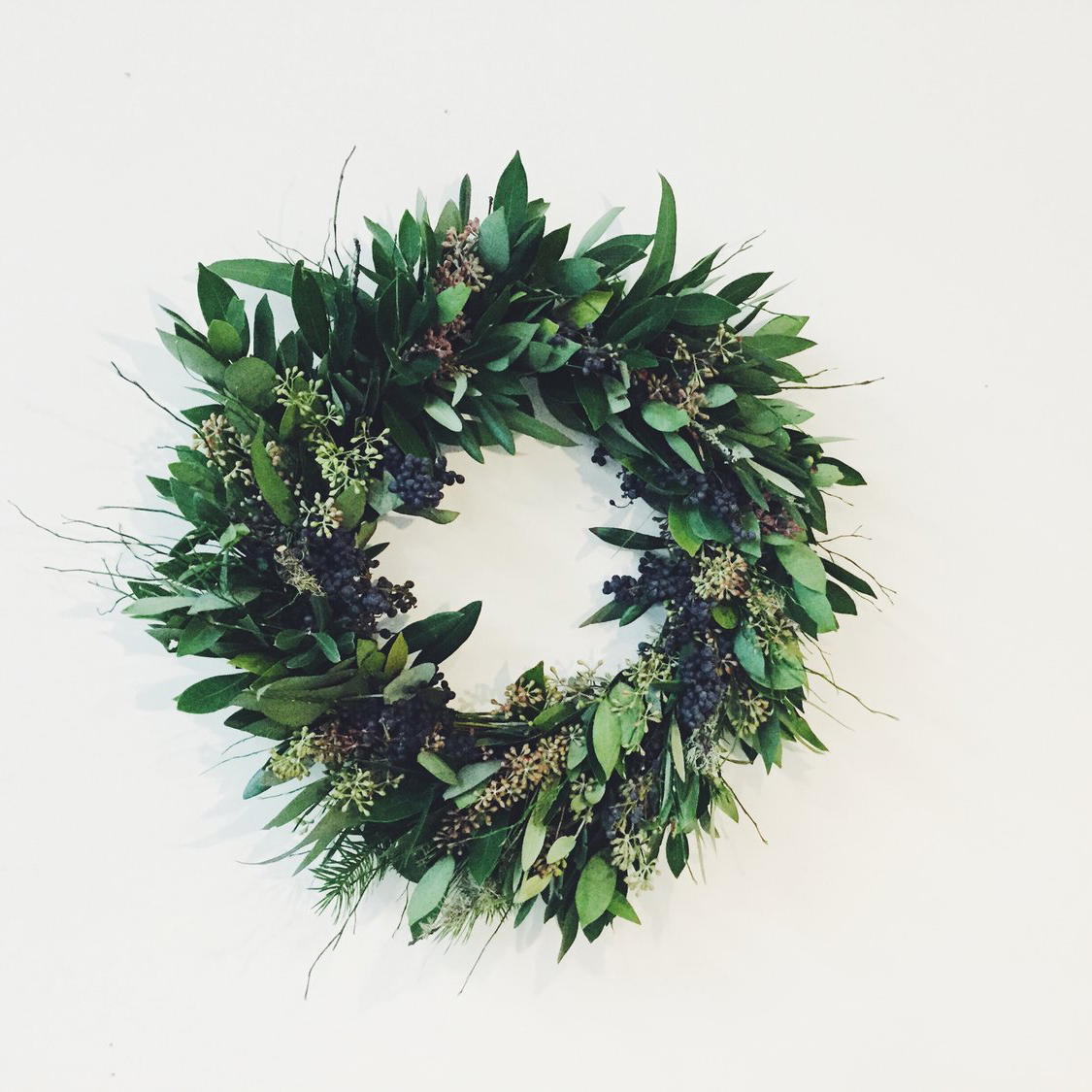 Create a lushly layered, naturally scented wreath with this Martha Stewart approved Bay Area florist.
$80, Hosted by Rachel O'Neal on 12/1 & 12/2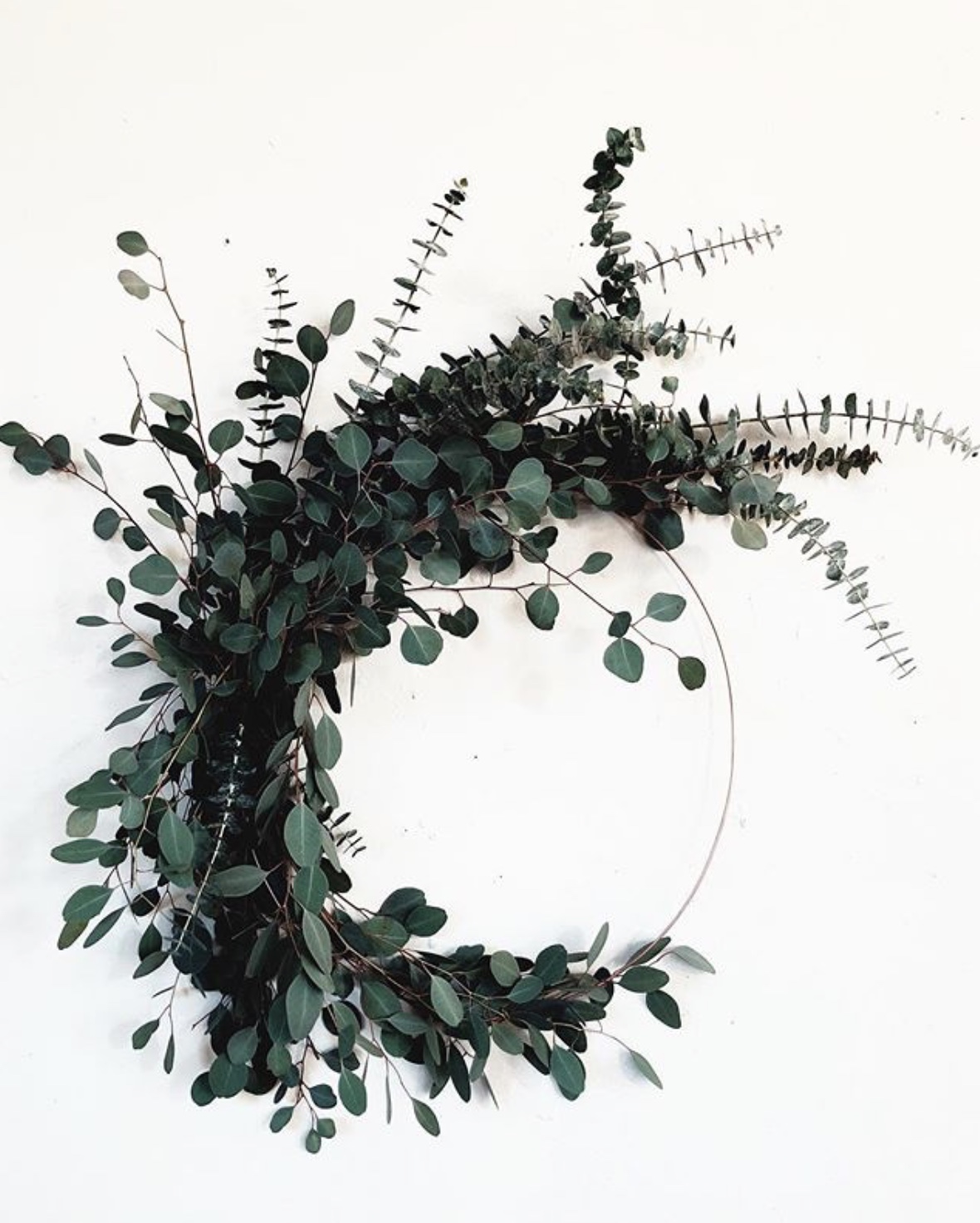 The darling of local bloggers for their picture-perfect space, Ampersand is always a safe bet for picking up a beautifully crafted wreath at a price point that leaves room for you to pick up a few blooms as well.
Whether you want to pick up a ready-made option like the one pictured from Pacific Coast Evergreen, or a armful of branches to craft one yourself, the SF Flower Mart has what you need.