Delmar Creates a Tropical Oasis in SF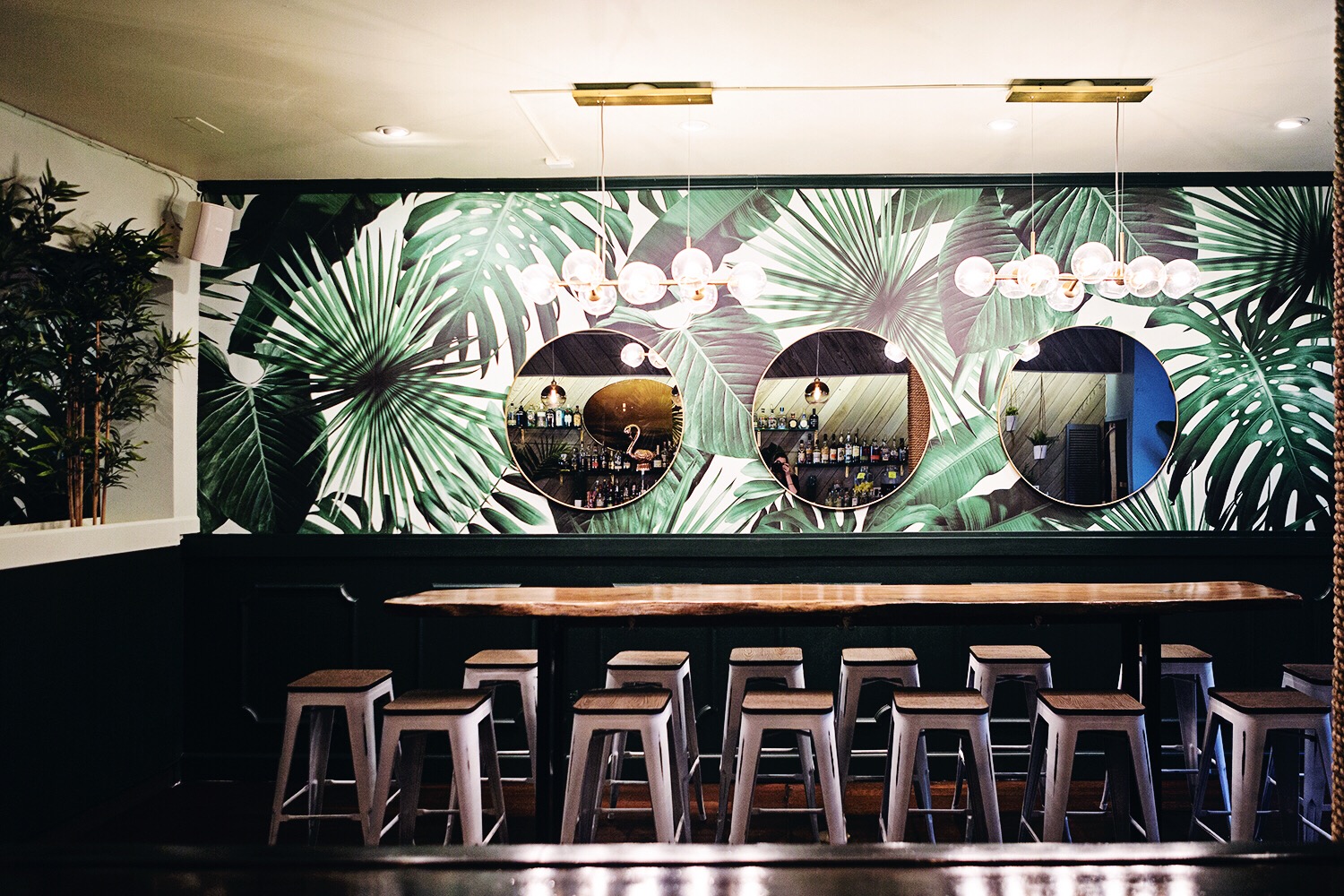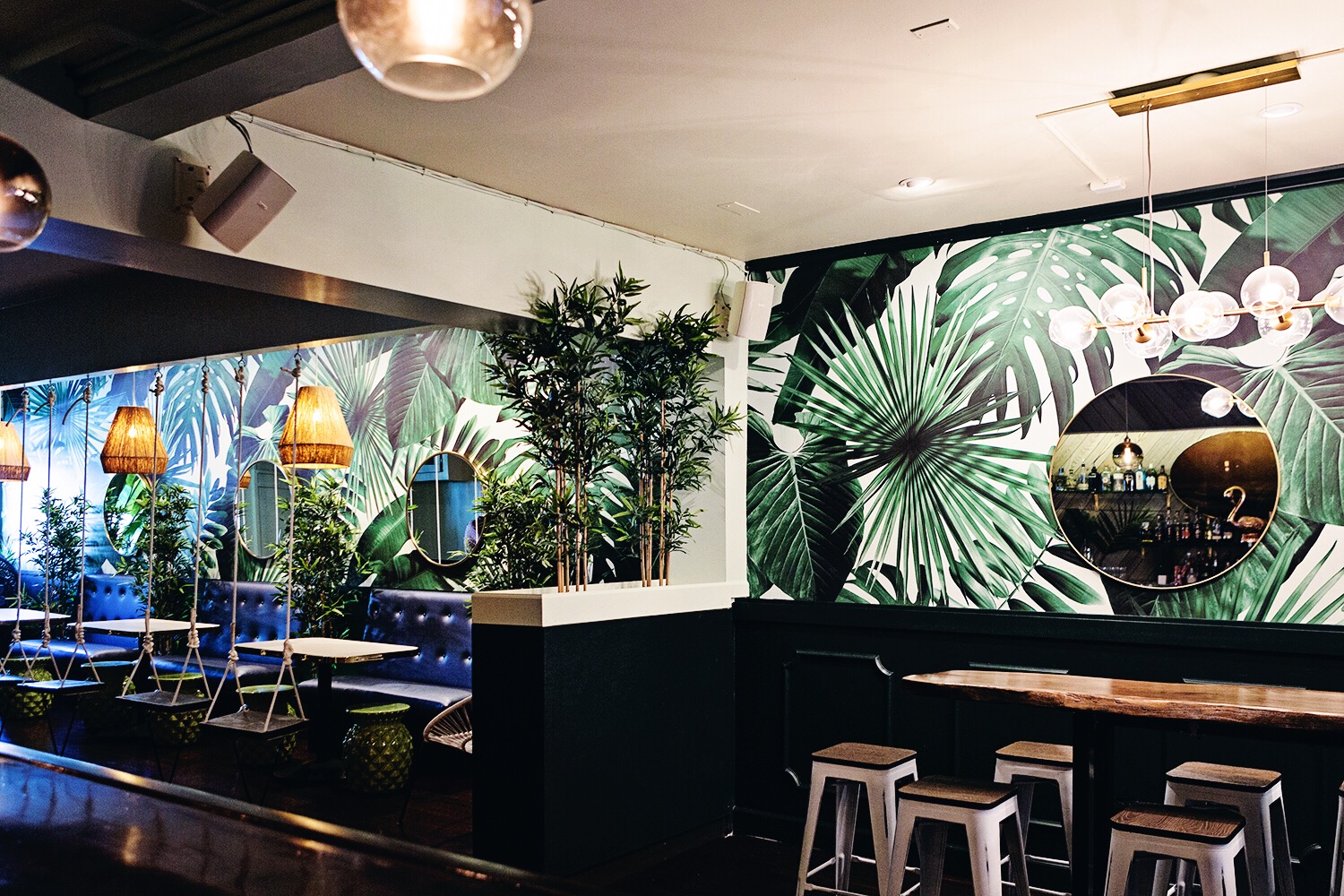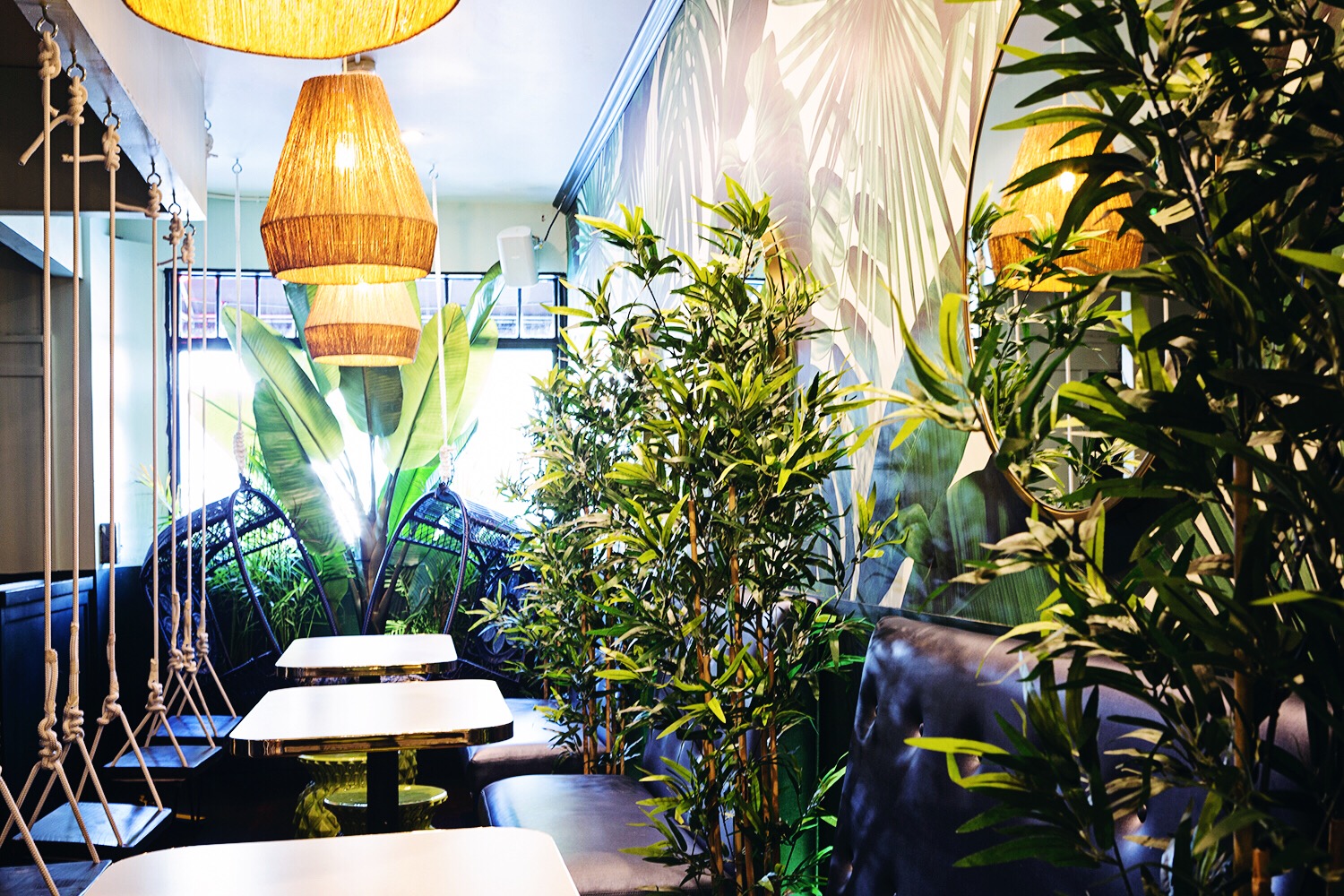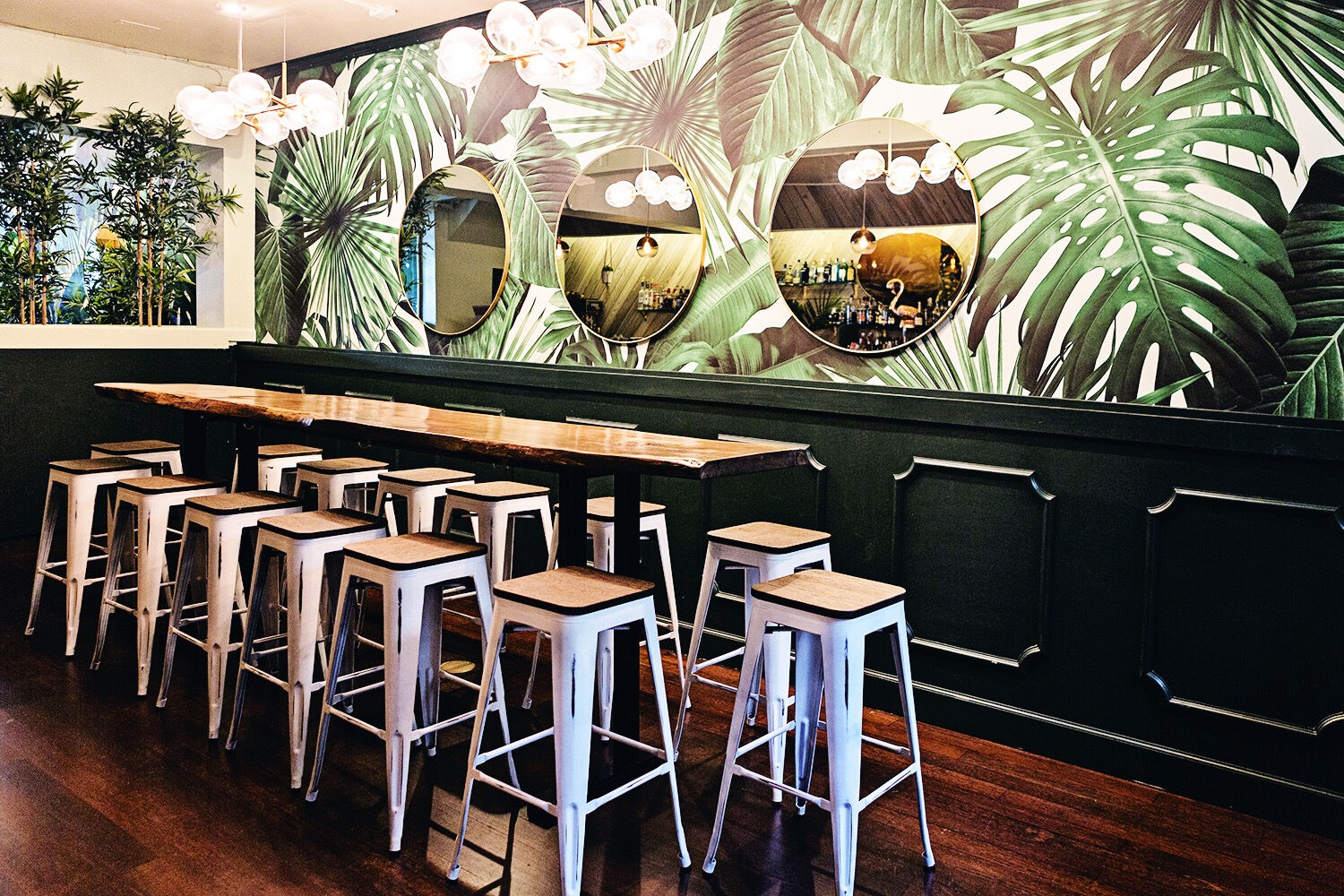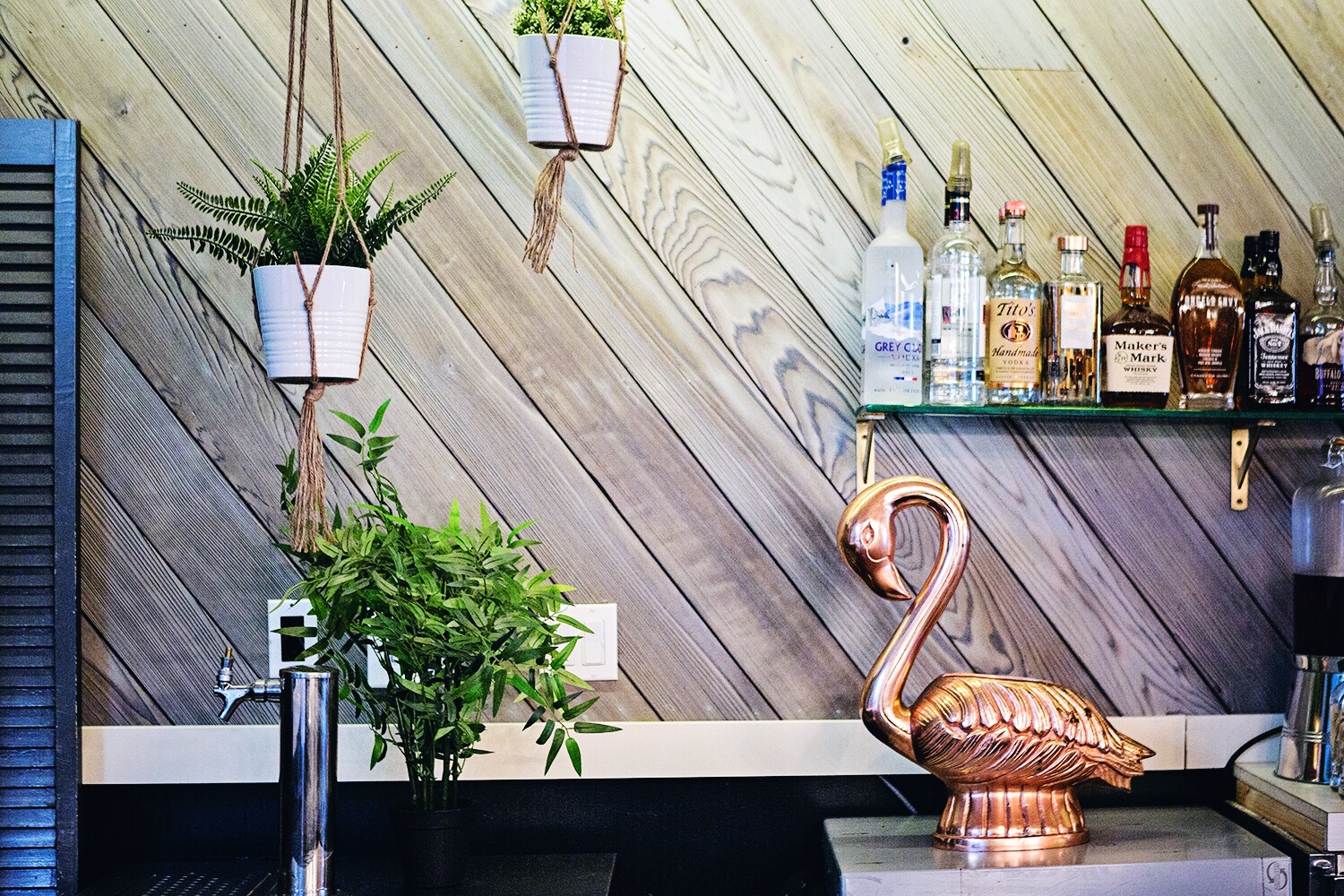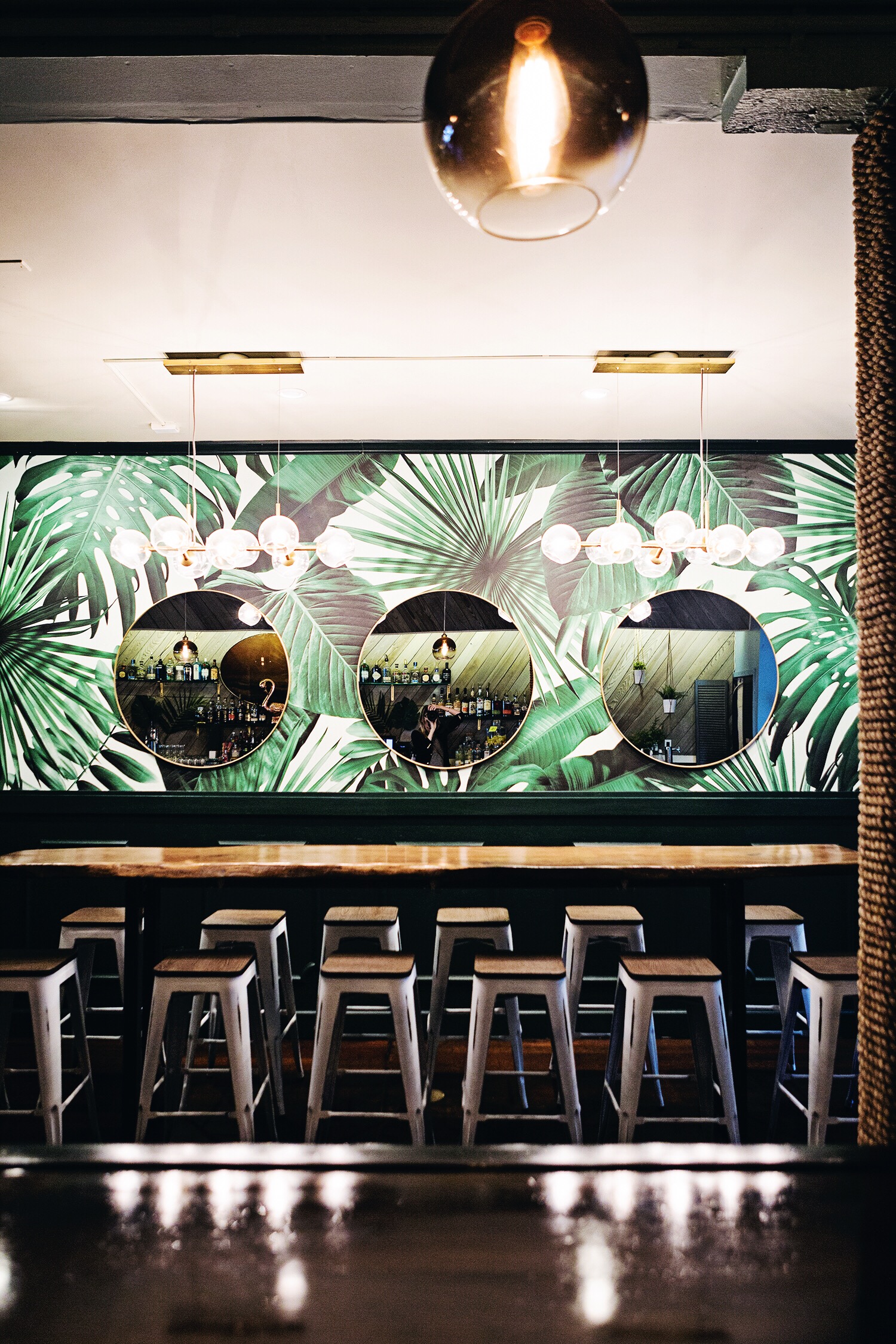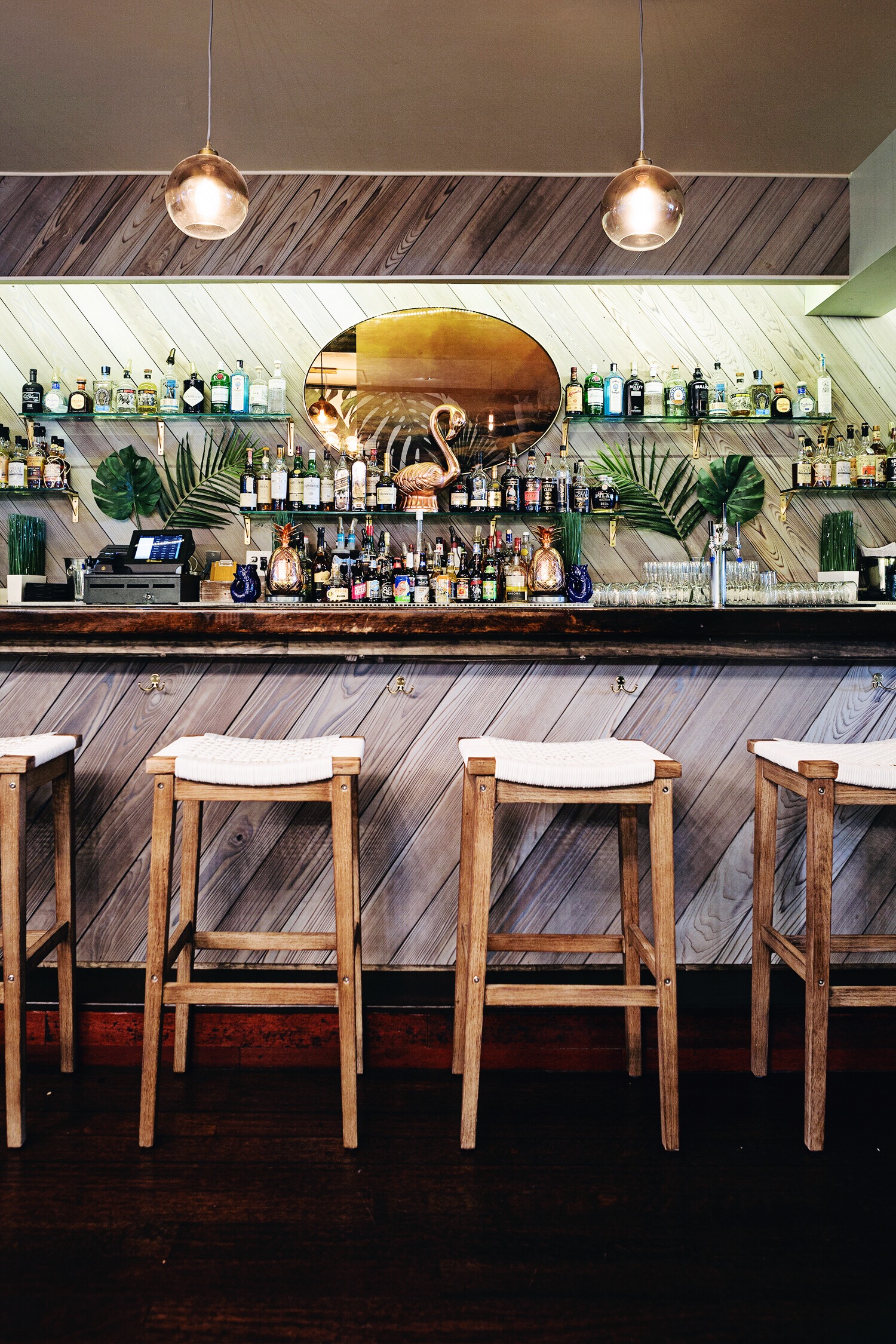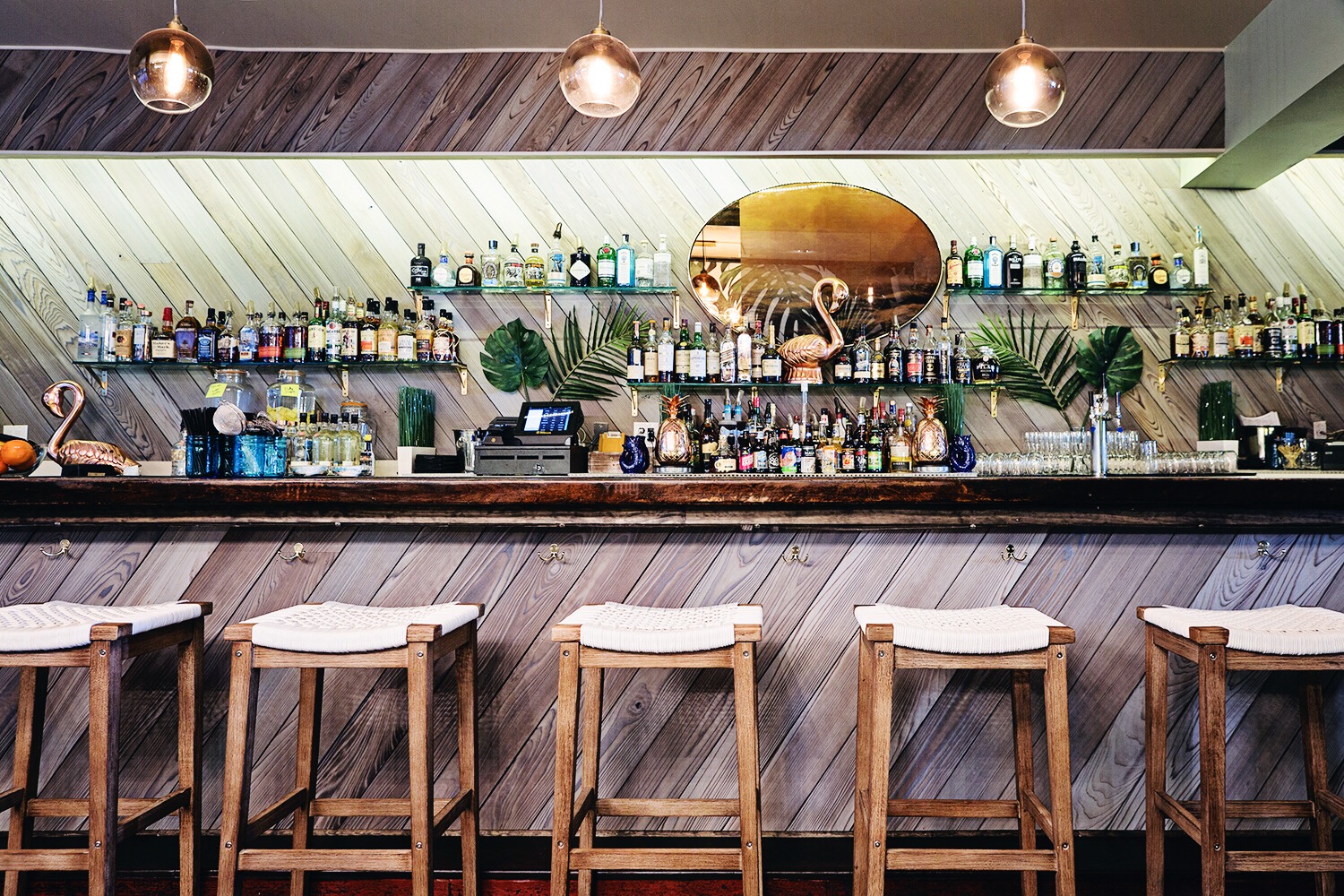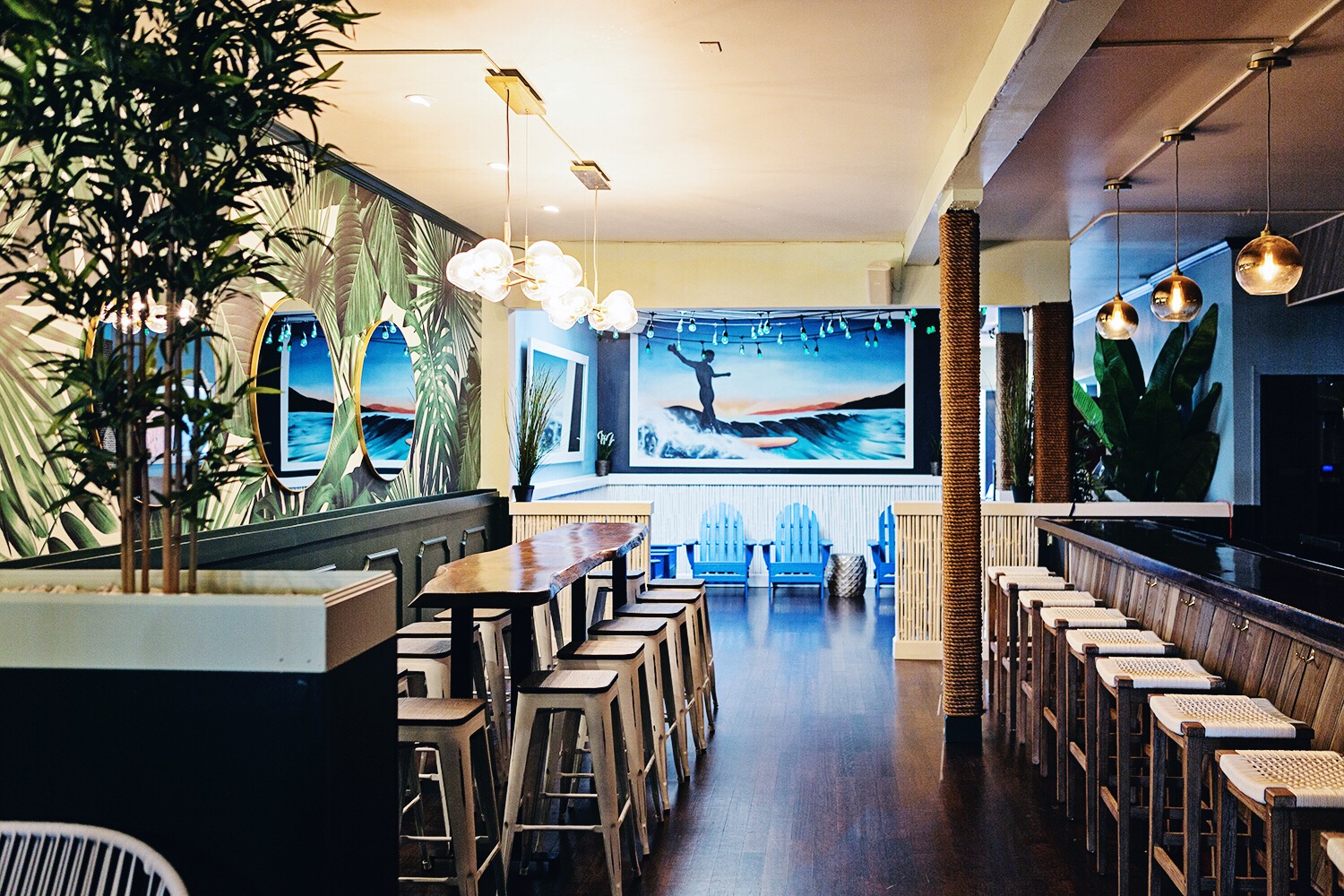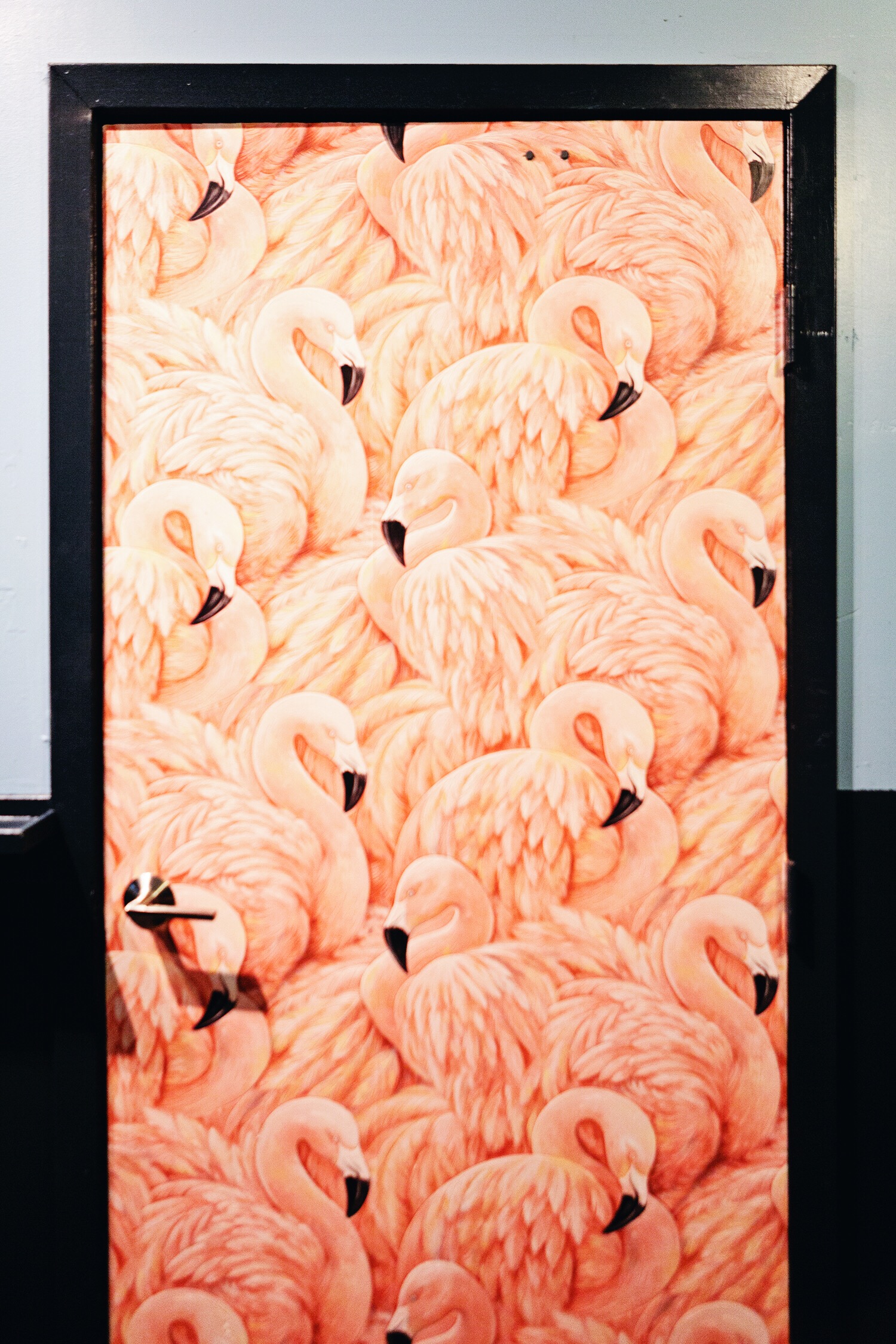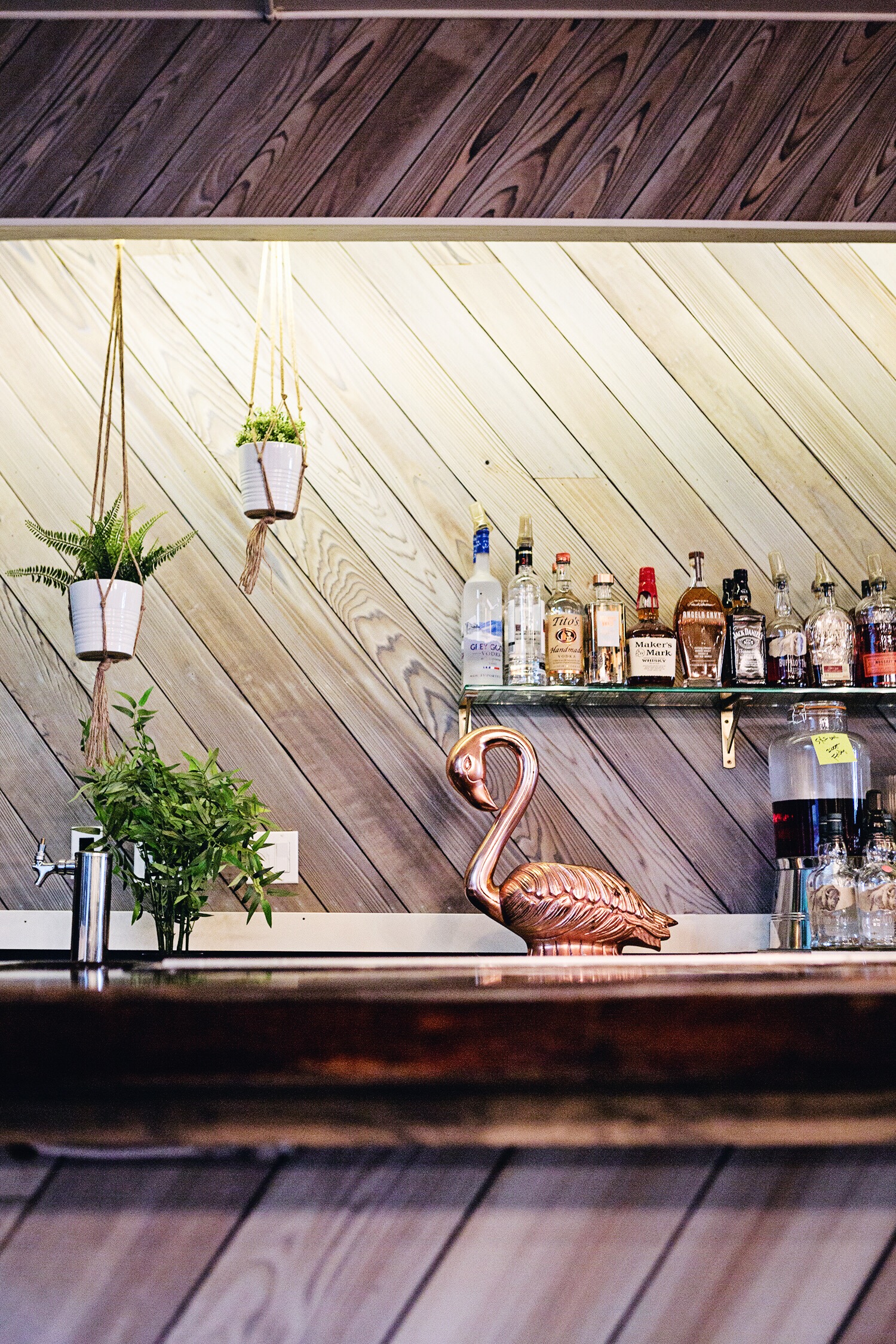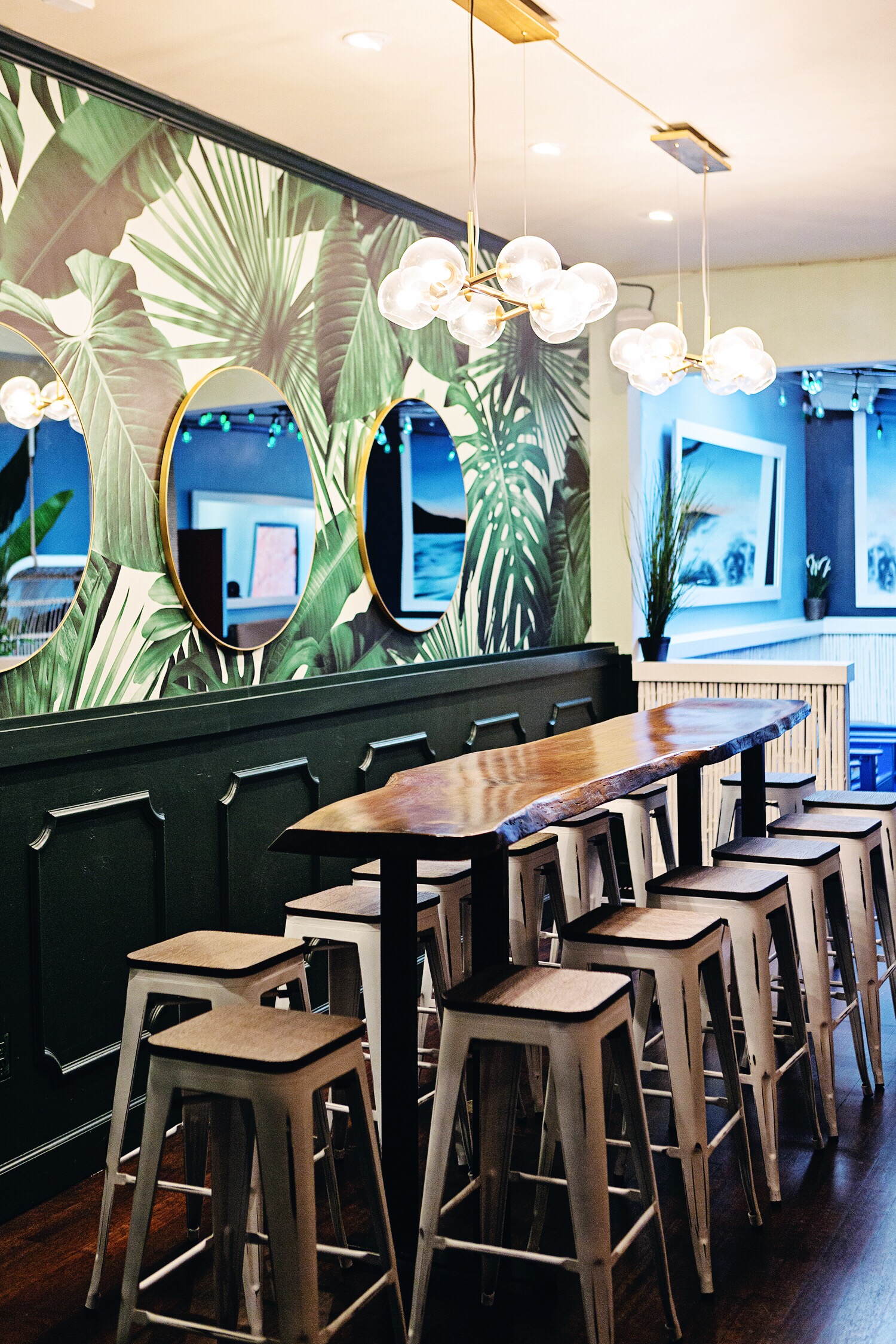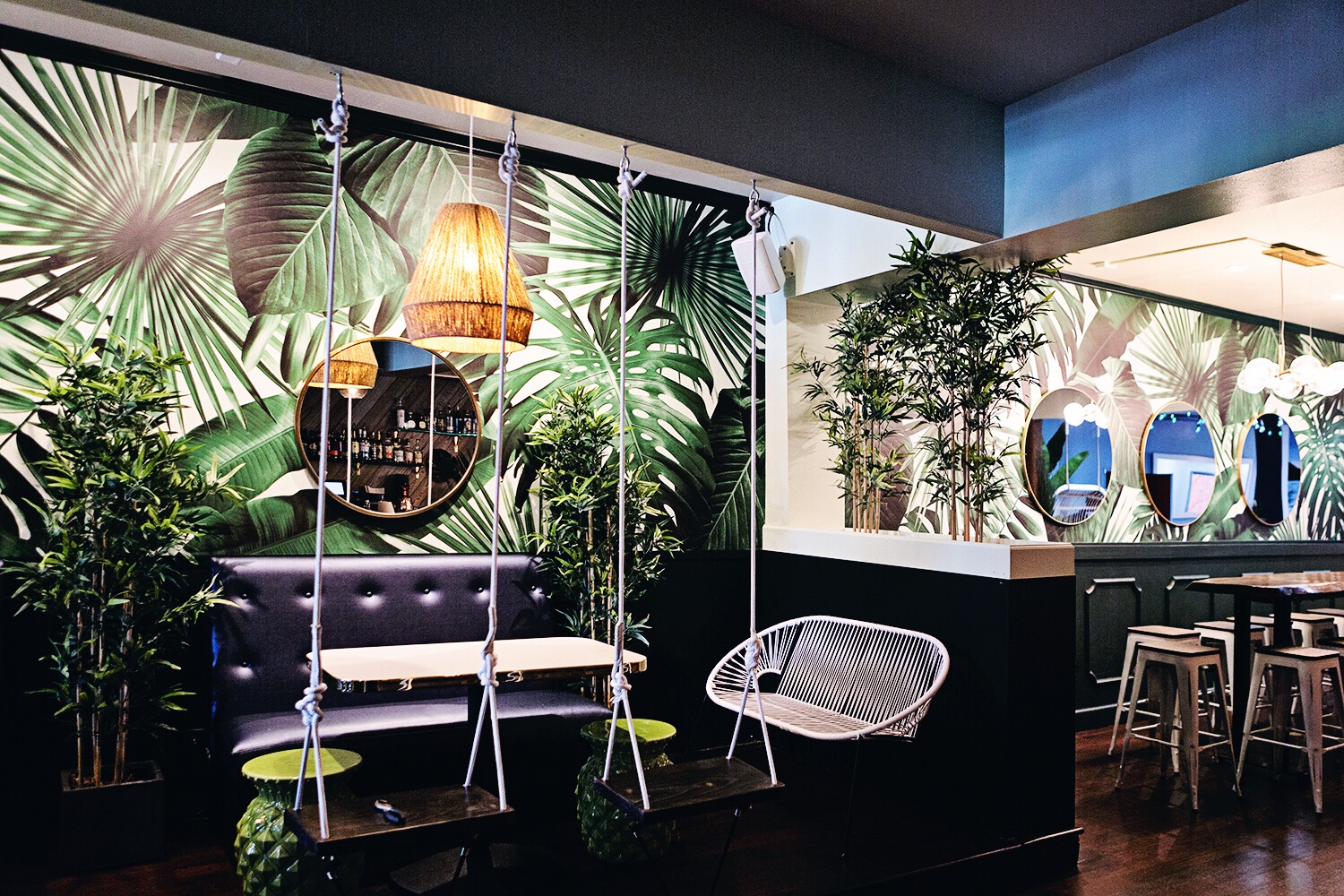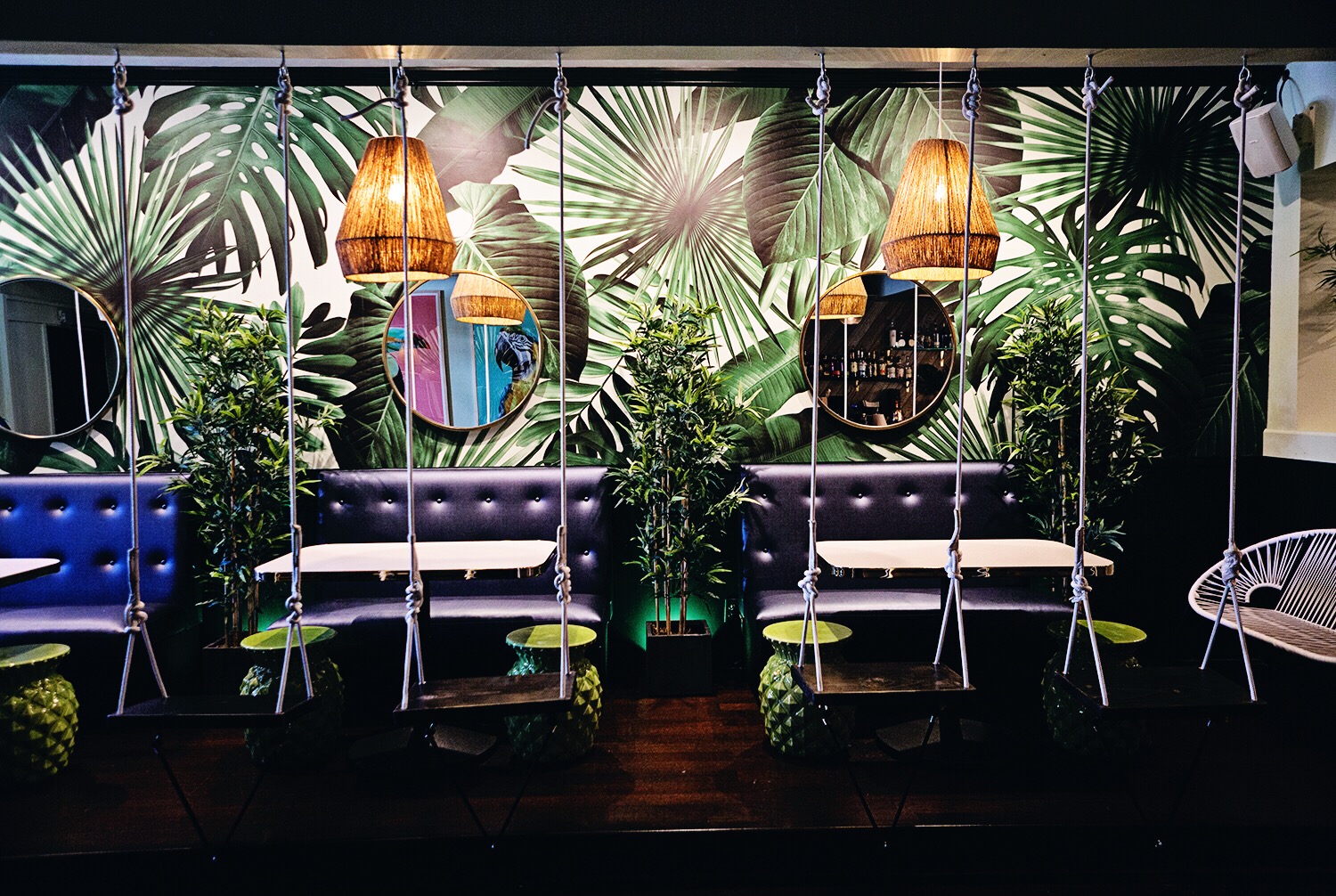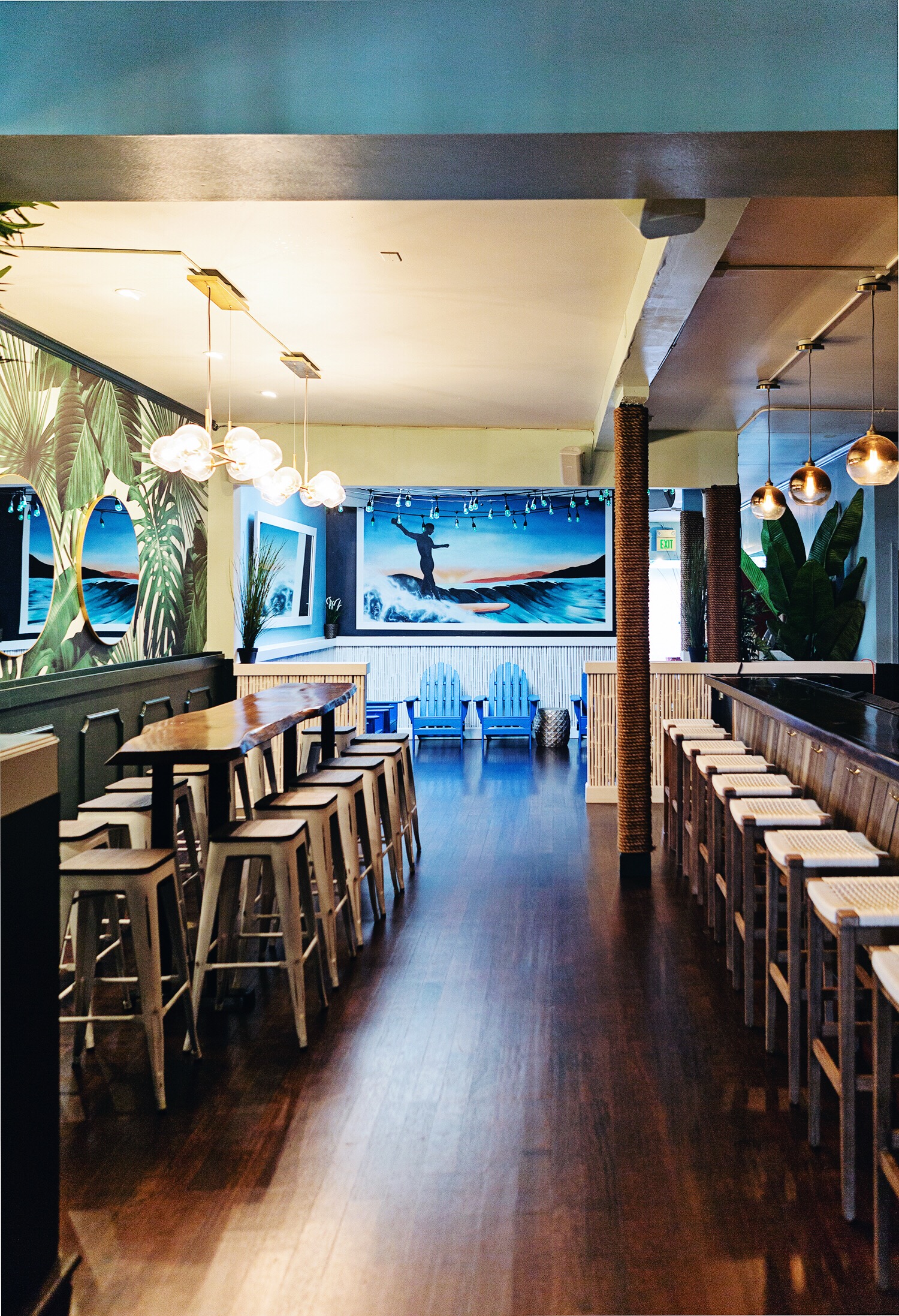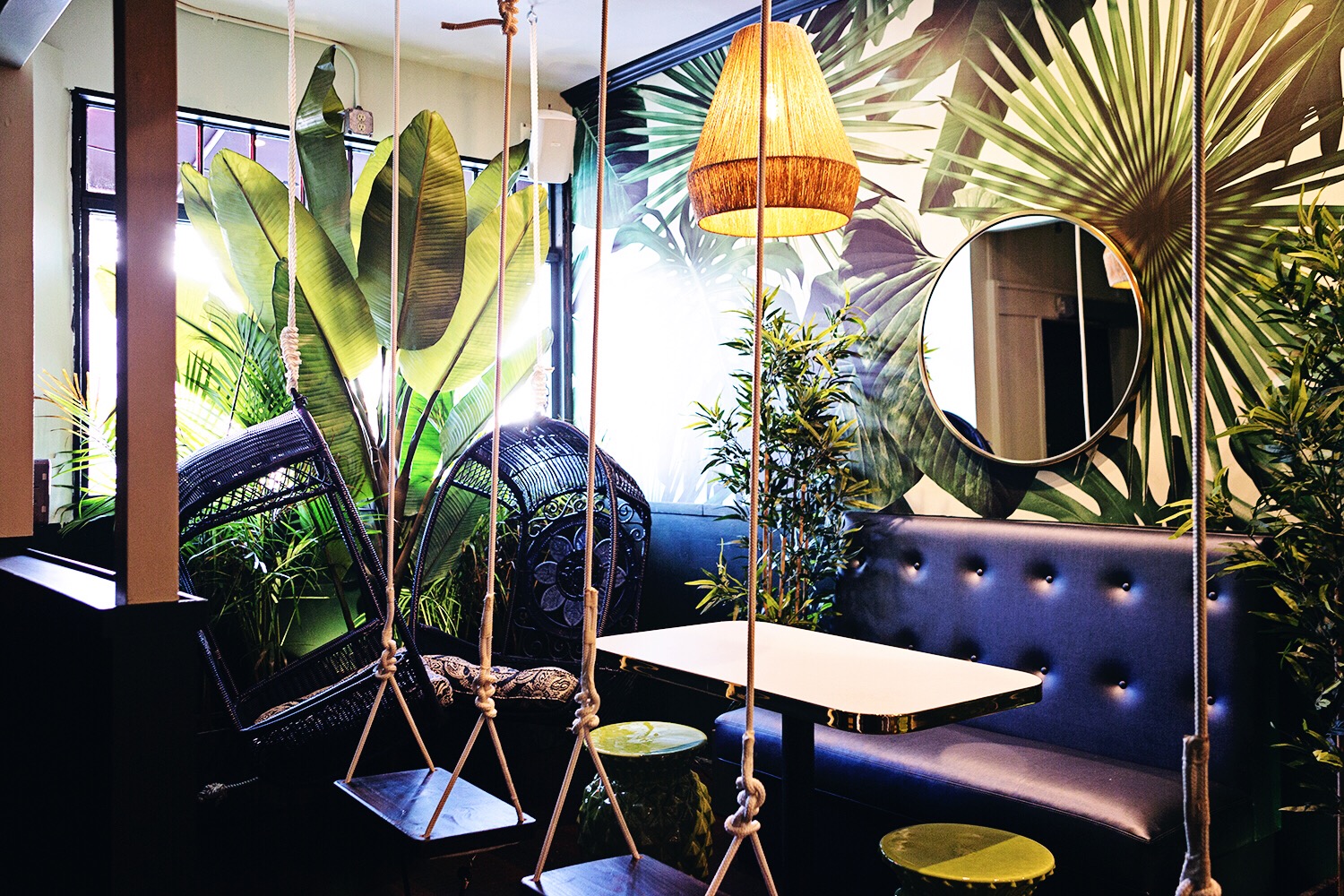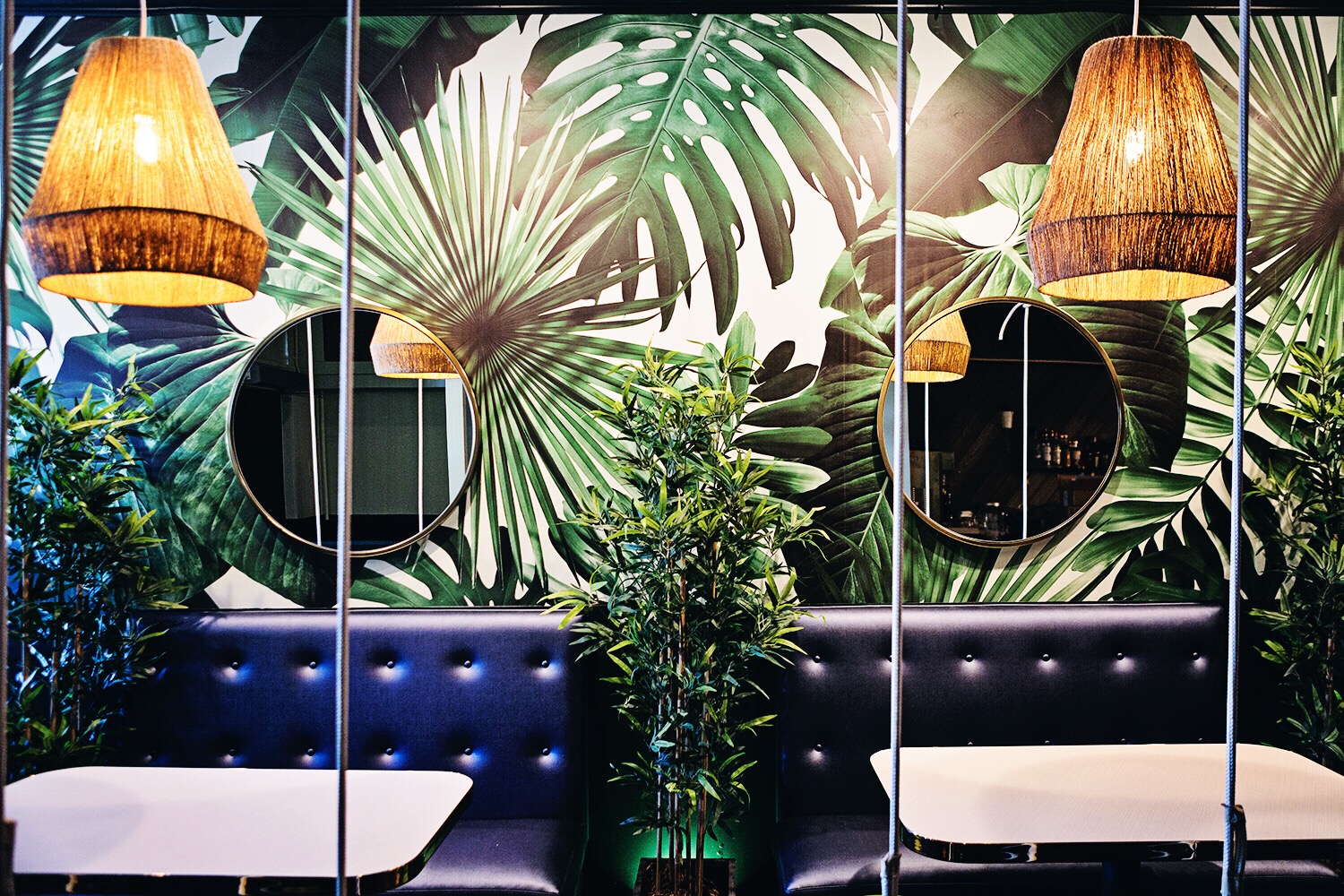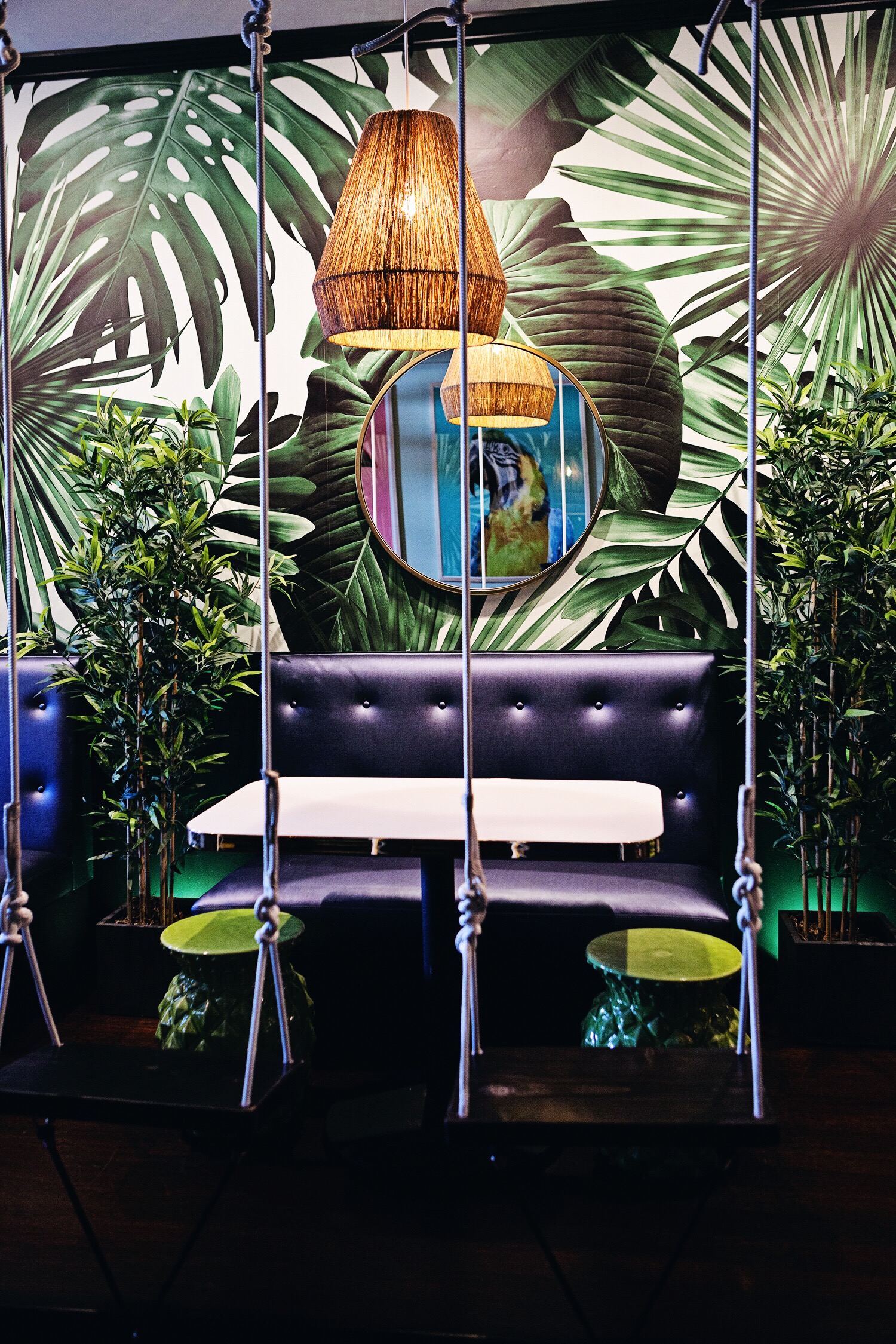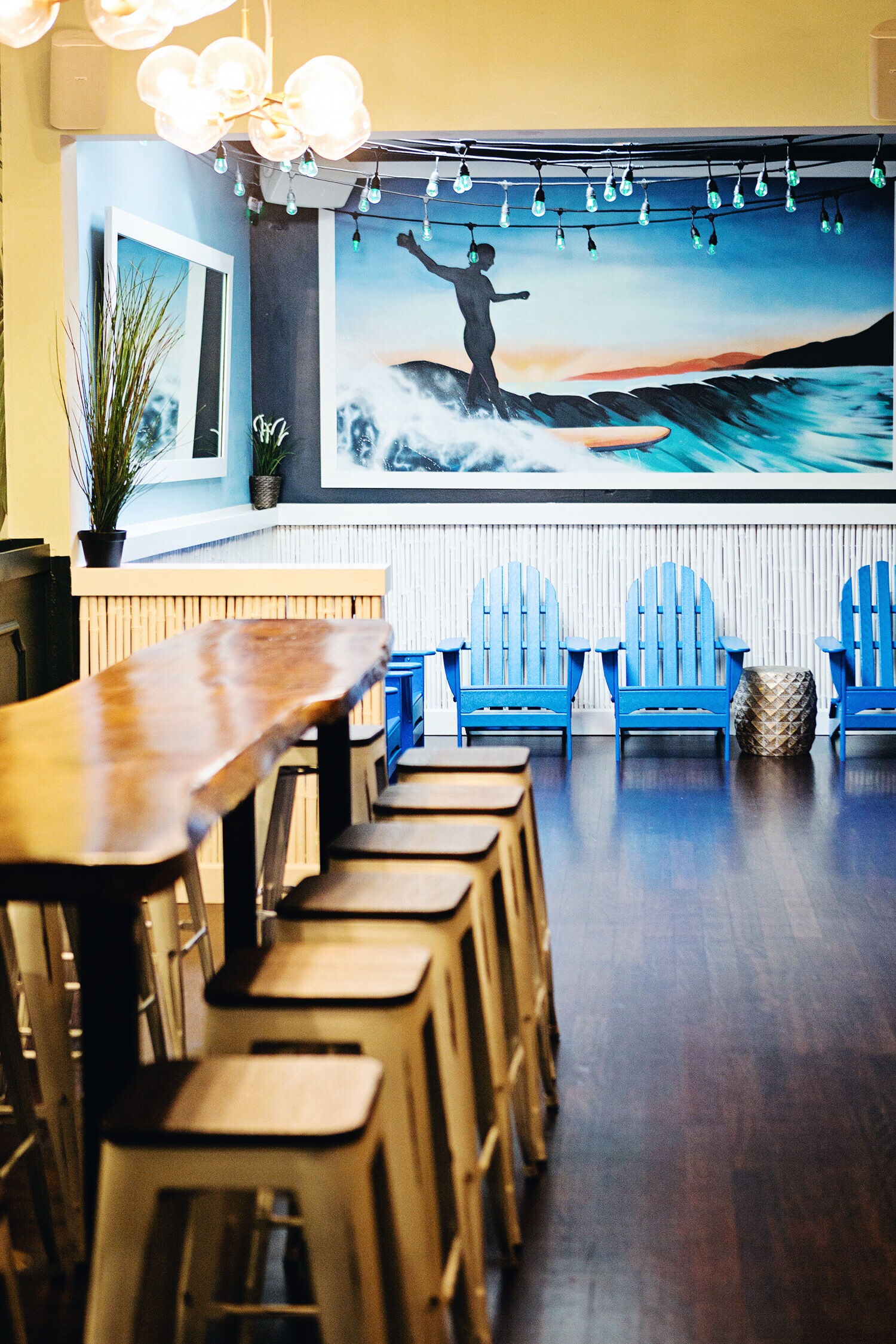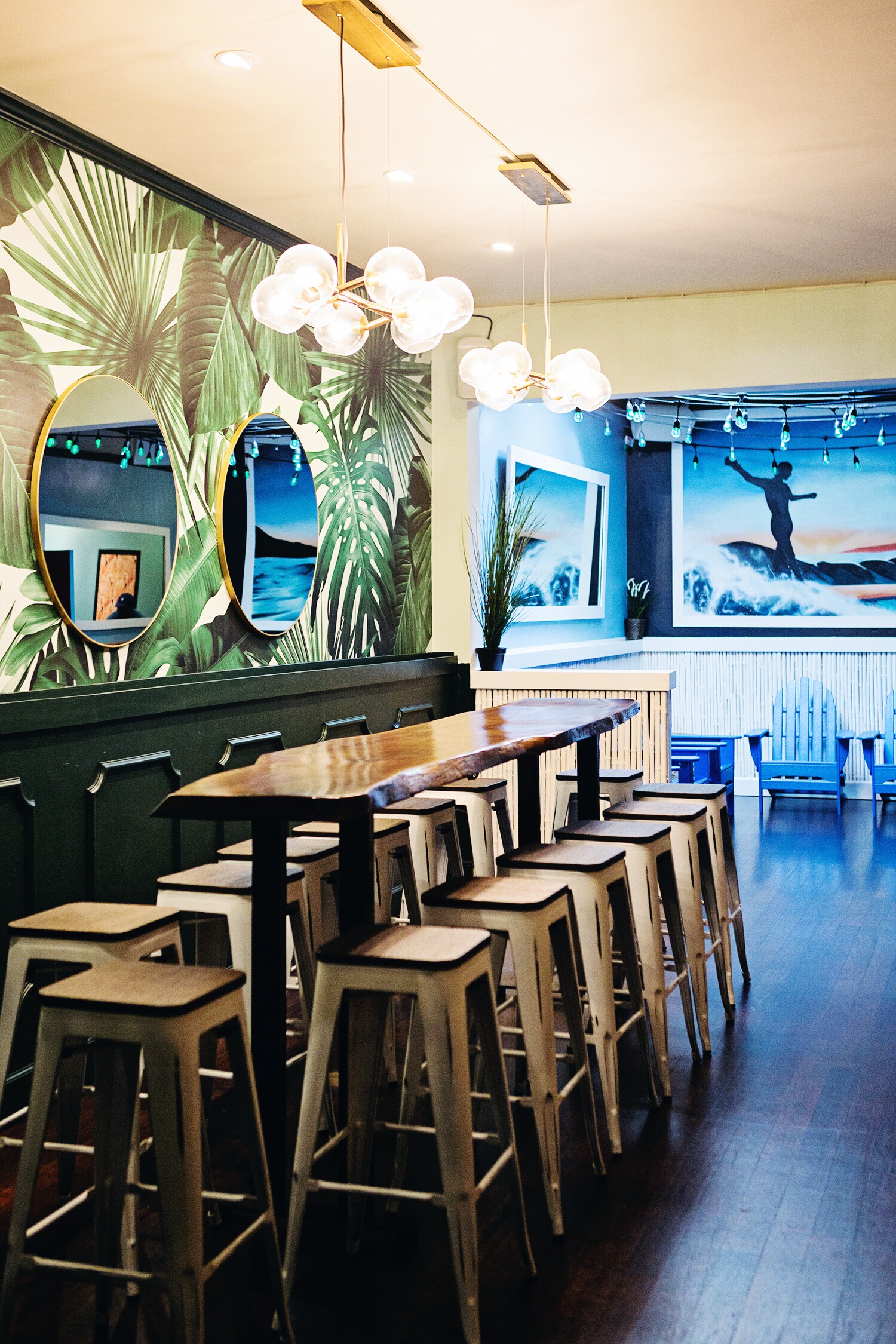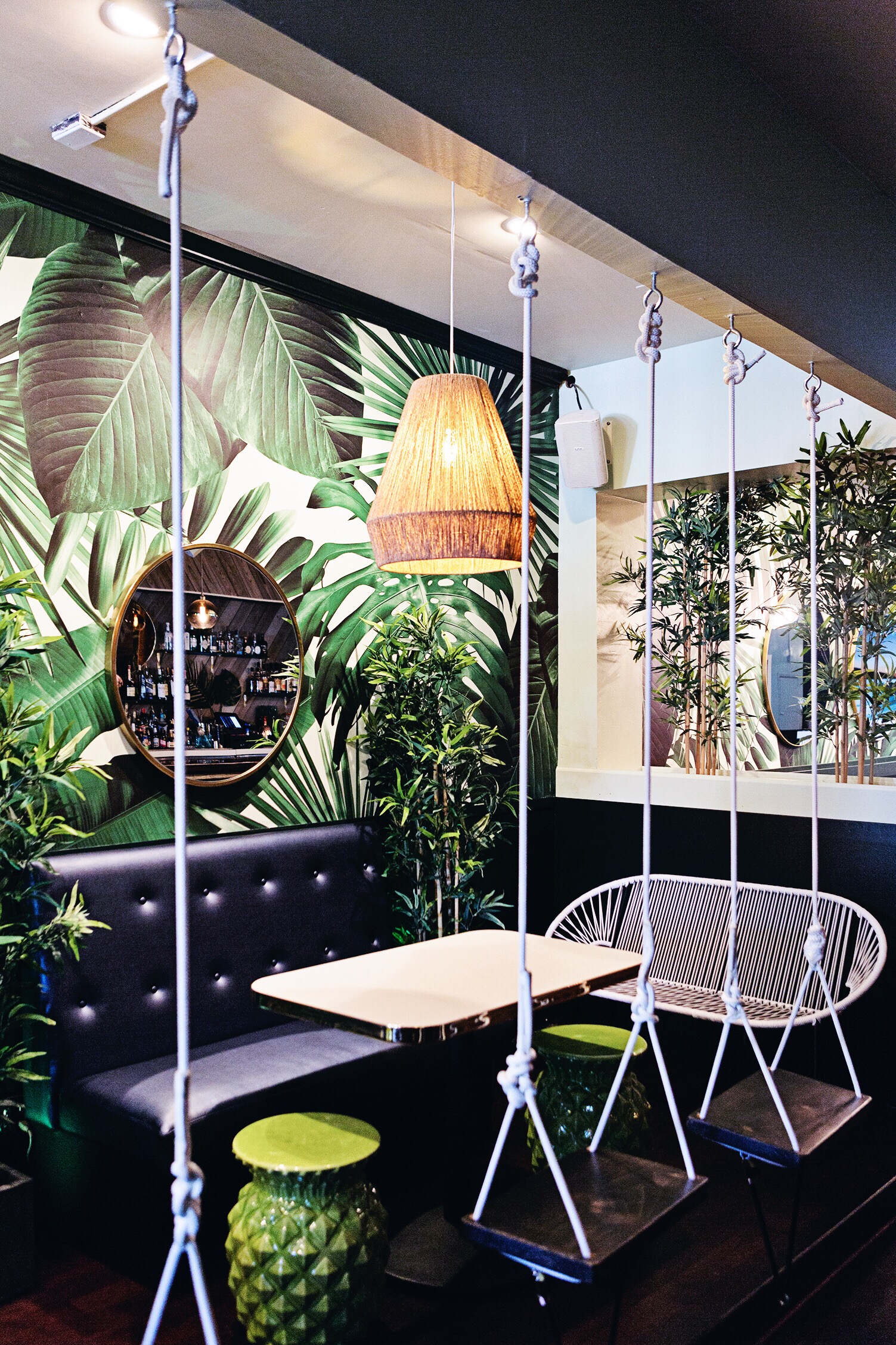 I recently paid a visit to the newly opened Delmar
and had a chance to snap a few pictures and chat with the owners, duo Michael Wilbert and Max Young who designed the place themselves with just a little help from friends in the design community.
The piece de resistance is the dramatic leaf print Flavor Paper wallpaper, creating a focal point and tying the tropical design together in a way that feels bold and sophisticated instead of falling into a kitschy tiki vibe. The pair selected the wallpaper pattern first and used it as their jumping off point for the rest of the decorative elements.
The other feature we can't get enough of is the swings. As Max puts it, "We were looking for a piece that made you feel like you were on vacation in the tropics and when we were researching, we came across some pics of a beach bar in Mexico that had a couple of swing chairs. And we were sold. What says "vacation" more than a bar with swings?" A little more in their own words:
What was the biggest challenge working with the space?
Mainly the size, we wanted to develop three different zones (a chill area up front, big group table in the middle, and dance floor/party room in the back) that tied together design-wise; but were functional for the bar environment and flow of the room and still have the space feel like one room for larger events or big nights on the weekends.
How would you describe your aesthetic?
Both of us like a modern, clean design, but we wanted a warm, welcoming space with a bit of glam. We tried to create a fun, stylish, tropical design without being a Tiki Bar. In the end, it's a neighborhood bar, and it has to make people feel welcome and comfortable.
What is your favorite element of the design?
Oooh, that's tough - there were so many fun things we did with the space and building it ourselves made every detail important. As we said earlier, The wallpaper was the inspiration piece, but finding the wood for the bar front and back bar (from Delta Millworks in Austin) was pretty cool. And the swings. Those came out really cool and are just plain fun. It's such a kick to see adults eyes light up when they walk in and see the swings. The reactions we get from 21-year-olds and 50-year-olds have been the same. People immediately want to sit and swing for a minute.
*This post contains affiliate links and I will be compensated if you make a purchase after clicking on my links, click here for our full policy and disclosures.